| | | | |
| --- | --- | --- | --- |
| | | | |
| | | | Hotels and Hostels in Amsterdam |
| | | | |

| | | | | | |
| --- | --- | --- | --- | --- | --- |
| | | | | | |

You are logged in as guest

Opened

To visitors of the city, Amsterdam could seem a mecca of museums and cultural institutions housed in fresh and newly refurbished buildings, some of which are clean and graceful modern compositions, others cheerful and robust historic structures.

Conversely, locals may be found to possess quite a different view, betraying an underlying feeling of frustration with the slow progress of massive renovation projects, which have resulted in long-term closures of several monumental institutions, like the Rijksmuseum (the national museum of the Netherlands), which was under reconstruction for ten years, during which a number of famous works from the collection were exhibited in a small annex.

The enterprise cost € 375 million. Fortunately, the long wait has proven fruitful thus far, as there are many restored and beautifully improved establishments recently reopened or scheduled to open again soon.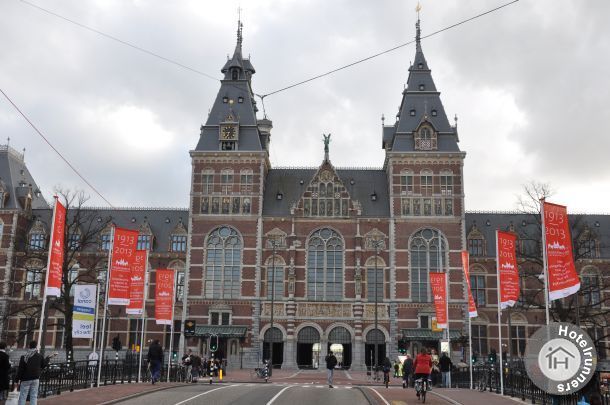 Rijksmuseum, the national museum of history and art of the Netherlands
Visitors may find the vast assortment of museums and cultural institutions overwhelming, but a focused and well-planned program will result in a rewarding experience.
The center of Amsterdam can be easily traversed by foot, but public transportation runs efficiently throughout the city, although it can be a little expensive.

After making a selection of establishments of interest to visit, it is best to plan a walking route to the chosen institutions with a realistic timetable. Many museums are quite grand in size, demanding a large time commitment, but there are also hundreds of galleries and small exhibition spaces open to the public.

Establishments are frequently moving and closing in Amsterdam, making it necessary to get the most current information before planning a trip.


EYE Film Institute Netherlands
It is also wise to first check the hours of operation for each institution, as some are open during unusual hours or only by appointment.

A small houseboat museum

In general, most museums are open from late in the morning until early in the evening.

Many institutions used to be closed on Monday as a standard, but that has begun to change in recent years.

Amsterdam may be seen as a shining city rich in culture and full of freedom, but an air of uncertainty and ambivalence about the future hangs over its gleaming surface.

The city is now in a period of transition, and visitors should be prepared with the most up-to-date information before embarking on their journey.

For individuals interested in getting the most out of what Amsterdam has to offer artistically and culturally, traveling with a clear and organized agenda is recommended.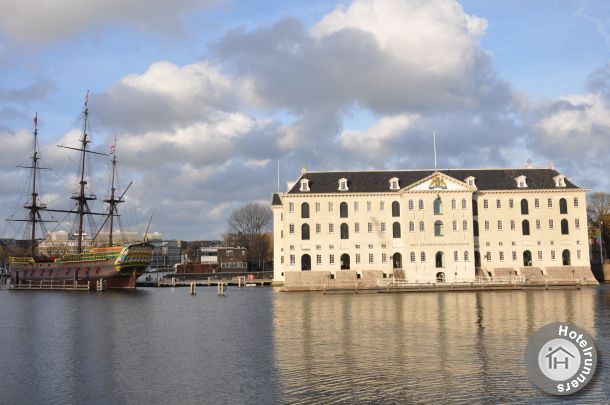 Het Scheepvaartmuseum, The National Maritime Museum
The only requirement needed to add your comment is a Hotelrunners guest account. The comments are opinions of those who submitted them and do not express the opinions of Hotelrunners b.v.
To add your comments you need a Hotelrunners guest account. If you already have a Hotelrunners guest account and you would like to add a comment, click log in. If you do not have a Hotelrunners guest account and would like to open one now, click open Hotelrunners guest account. You can use the same account to easily make reservations through www.hotelrunners.com in the future.

Hotelrunners B.V. is based in Amsterdam, the Netherlands.
| About Us | Contact Us | Terms and Conditions | Privacy Policy |



Copyright © 2023 Hotelrunners B.V. All rights reserved.